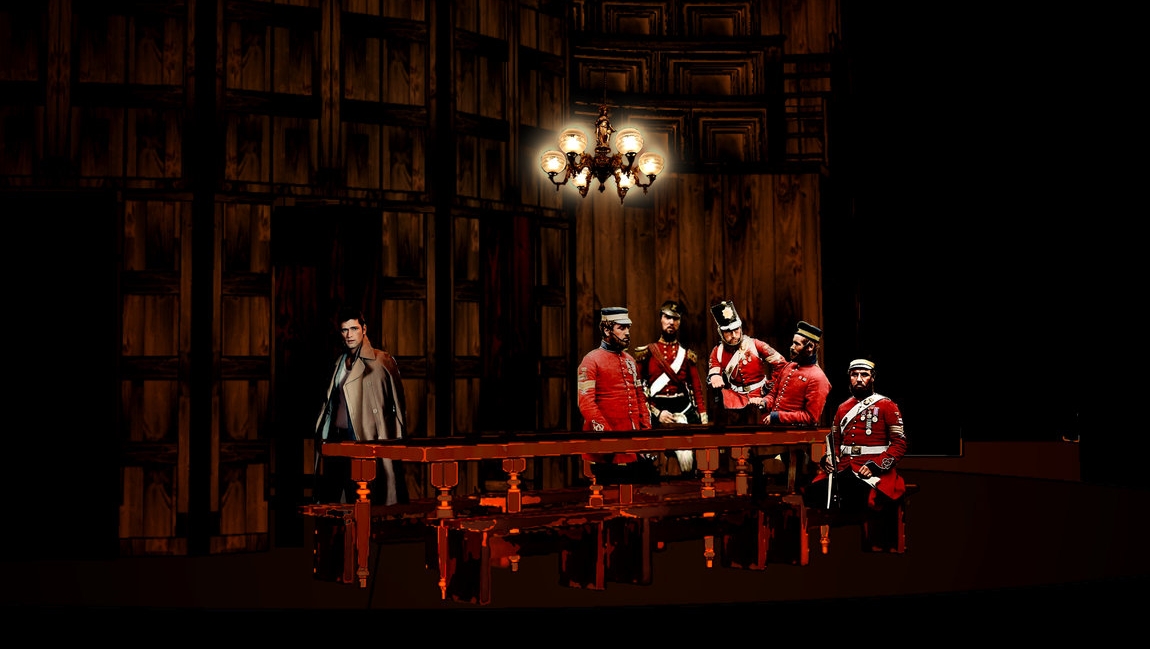 Scene 1 - 1980's. Faust's Study
Faust obsessively looks at old slides of Marguerite. Mephistopheles is there the whole time, handing him more pictures, stoking his grief. Cartoon commercials announce the morning. Faust calls on Mephistopheles and asks to be young again.
Scene 2 - 1955
Instead of changing Faust into a young man in his present day, this production takes as its premise that when Faust refers to "youth," he is actually asking to go back in time. The Kermesse is set at a high school prom around 1955, where he first met Marguerite.
Act II - 1900 - Roi de Thulé
Mephistopheles continues to move the action further and further into the past.
Act II - 1900 - Roi de Thulé
Act III - 1880- Il ne revient pas
The action moves further and further into the past. There has been a war. Marguerite has been abandoned by Faust. She lingers outside a demolished building where women are coming for abortions (provided by Mephistopheles).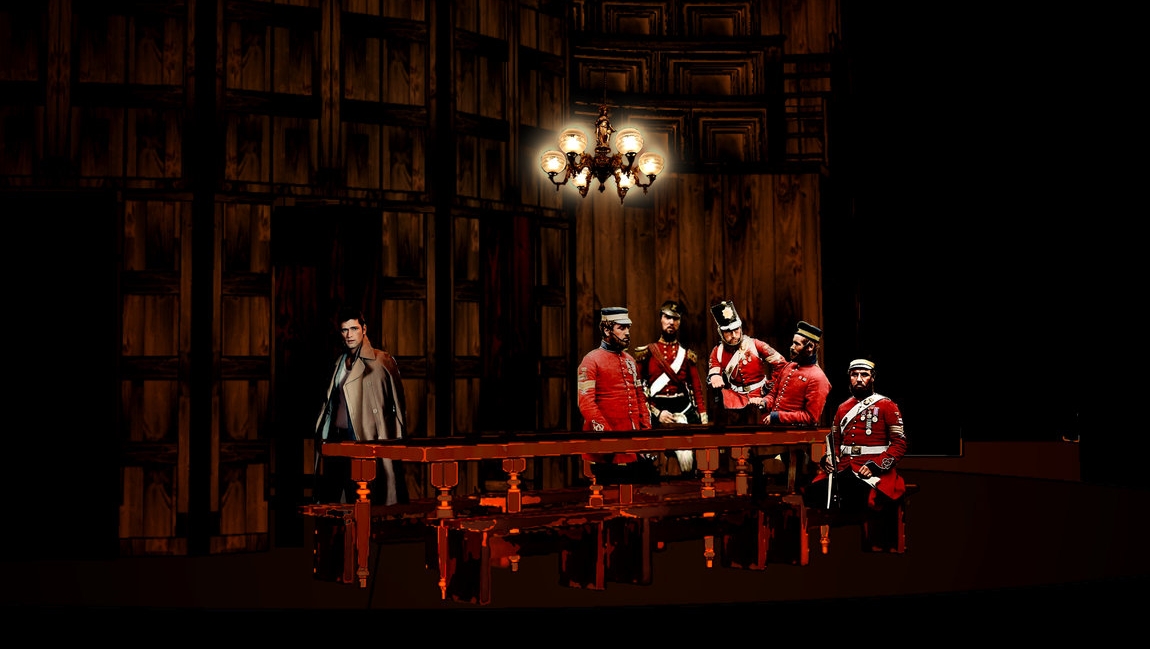 Act III - 1850s/Crimean War - Soldier's Chorus
Faust and Mephistopheles stop to eat something where some soldiers are carousing. By the end of the number, the soldiers have moved closer and closer to Faust, and it is clear that he is going to be pressed into service.
1850s - Massacre - Vous quie faites l'endormie
The results of battle. Mephistopheles sings as he loots the bodies of the soldiers.
Act III - 1790s - Duel
We continue to move backwards in time. The duel with Valentine becomes a boxing match in the Georgian era.
Act III - 1690s - Church/Hospital
This production presents the church scene in an operating theater of a hospital in the 17th century. Marguerite, now insane, is being subjected to medical treatment.
Ballet/Vision of Marguerite
As in the original libretto, the ballet presents beauties from different time periods. At the end, the curtain opens to reveal an image of Marguerite being burned at the stake as a witch.
Faust Schematic Diagram
The set consists mainly of two halves of an operating theater/lecture hall. The two pieces are turned and reconfigured to create different shapes and looks for each scene. The reverse has wooden shutters that can open to reveal doors or windows. The simplicity and monochromatic color scheme allow for the costumes to clearly show each time period.